The voice of the vulnerable
WE SPEAK UP FOR THOSE WHO CAN'T SPEAK FOR THEMSELVES
We defend the rights of the poor, the needy, and the deprived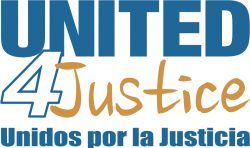 We are a non-governmental organization composed of people with a deep desire for justice; we have decided to add our personal and professional experiences to become the voice of the vulnerable.
.
We fight and defend the rights of those who cannot defend themselves: the poor, disadvantaged, and deprived who have not been heard.
We work in five lines of action:
Our Impact
Updated on 2017-Dec-31
People have directly benefited from the legal and international actions we have taken to help them.
non-governmental organization that have been strengthened and empowered
Individuals in extremely vulnerable situation have benefited from our strategic alliances.
Orphan children and female victims of human trafficking who received our support from works of justice.
Where we work
You can access more detailed information about our work by clicking on the colored circle-markers below